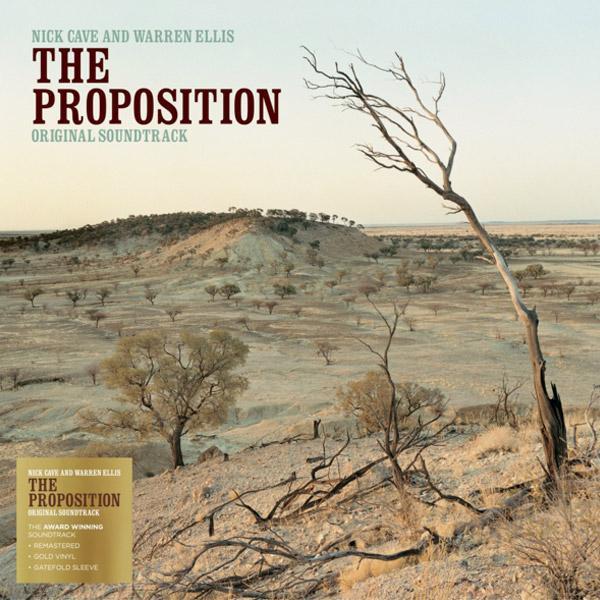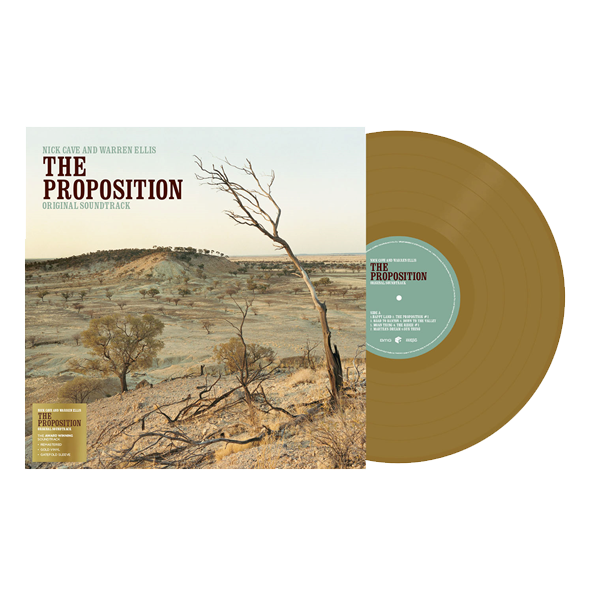 The Proposition was the first feature length soundtrack composed by Nick Cave & Warren Ellis and saw a departure in the pair's previous band-orientated projects, (The Birthday Party, Nick Cave & The Bad Seeds) providing a haunting and uneasy soundtrack to the film. The film itself, released in 2005, was directed by John Hillcoat and starred Ray Winstone, Guy Pearce and Danny Hutson and also won a series of accolades including Best Original Music Score at the AFI Awards.
Available for the first time as an LP, the album is re-issued here on limited edition gold vinyl.
Release date: 2nd November 2018
Side A:
Happy Land
The Proposition #1
Road to Banyon
Down to the Valley
Moan Thing
The Rider #1
Martha's Dream
Gun Thing
Side B:
Queenie's Suite
The Rider #2
The Proposition
Sad Violin Thing
The Rider #3
The Proposition #3
The Rider Song
Clean Hands, Dirty Hands
Available in CD and LP.