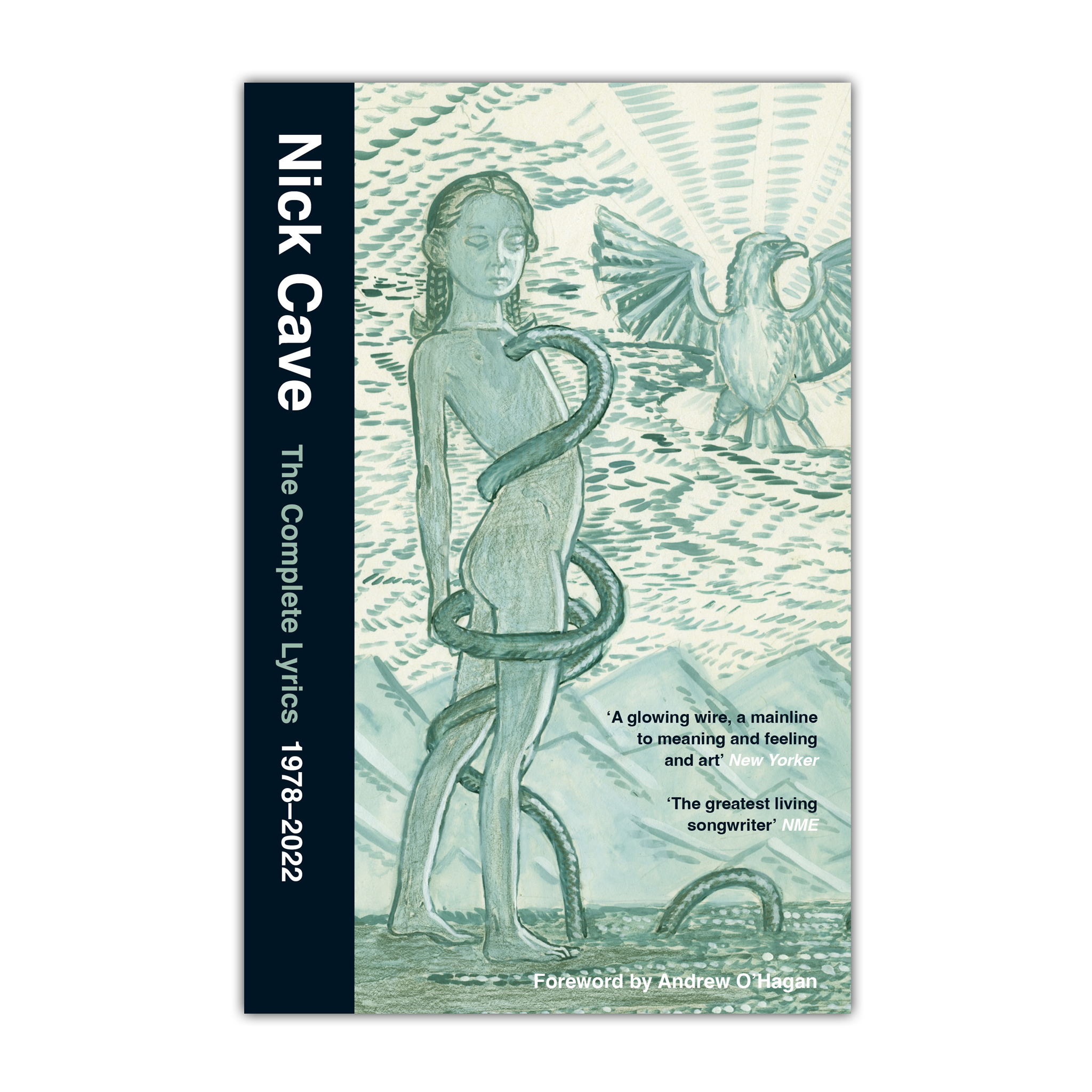 The Complete Lyrics 1978 - 2022 - Nick Cave
The complete collection of Nick Cave lyrics spanning his entire career to date, 1978 - 2022, with a new foreword by Andrew O'Hagan. 
Cover art by Aleksandra Waliszewska 
From Nick Cave's writing for The Birthday Party, through highly acclaimed albums like Murder Ballads, Henry's Dream, DIG, LAZARUS, DIG!!! and Ghosteen, this is a must-have book for all fans of the dark, the beautiful and the defiant – for all fans of the songs of Nick Cave.
'A glowing wire, a mainline to meaning and feeling and art' New Yorker
'Nick Cave is a true lyrical master. He can conjure empathy and hope out of thin air, light out of darkness' Cillian Murphy
'His lyrics – so rich in the toils of love, so committed to memory and everlasting presence – are the best-made of
his generation' Andrew O'Hagan
One of several Nick Cave books available from the official store.
Please note the paperback edition is on pre-order and will begin to ship from the 1st December 2022.