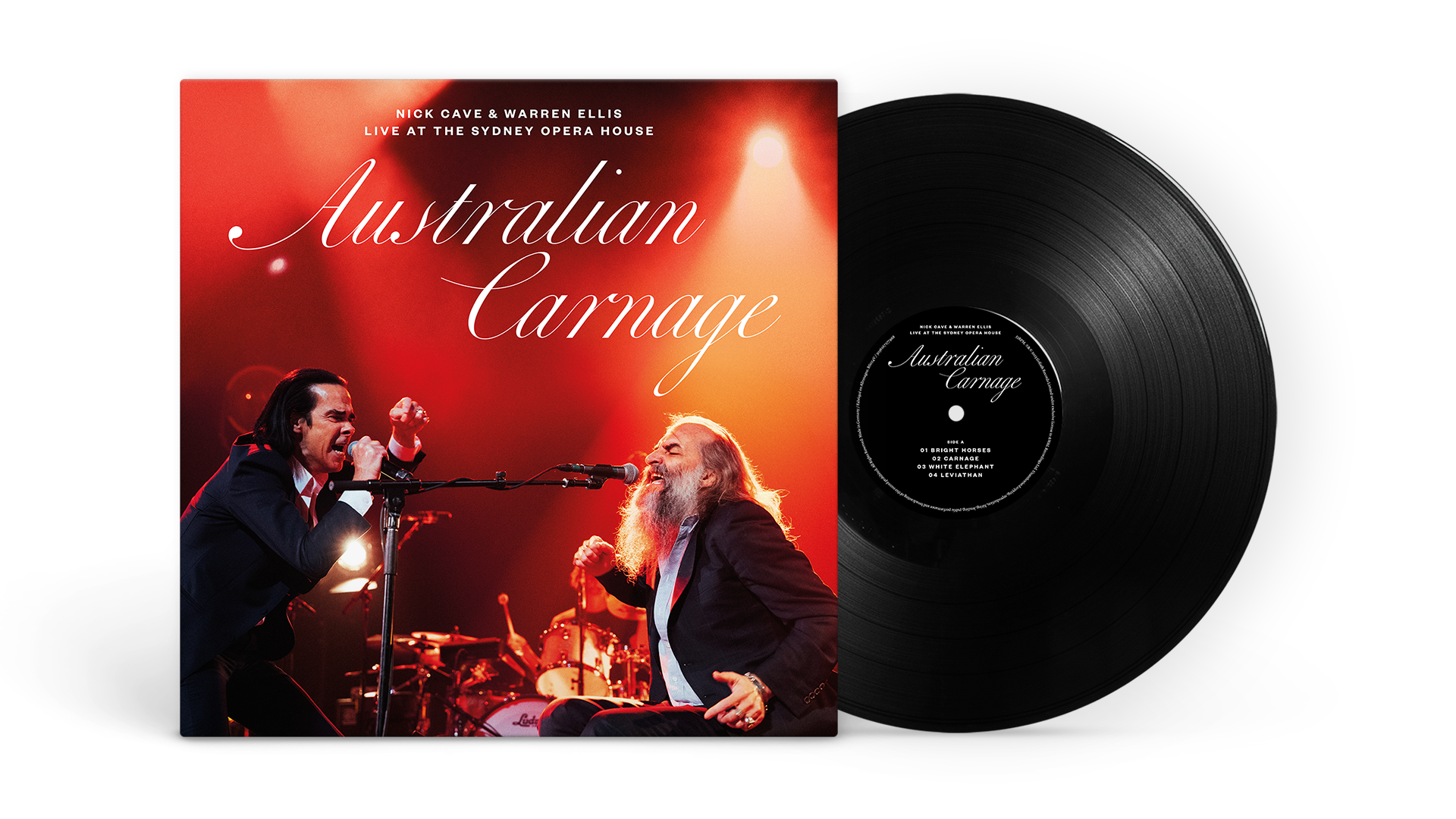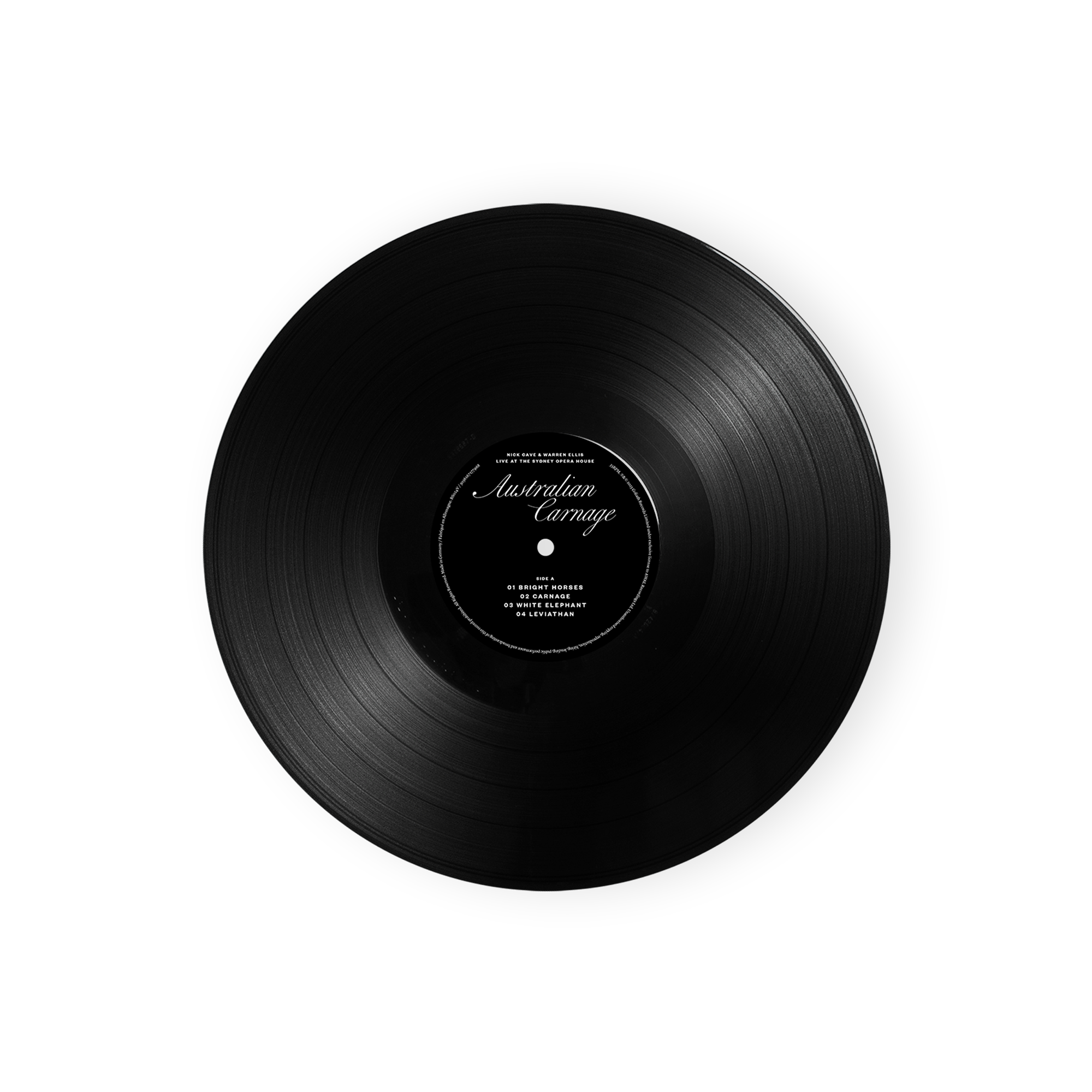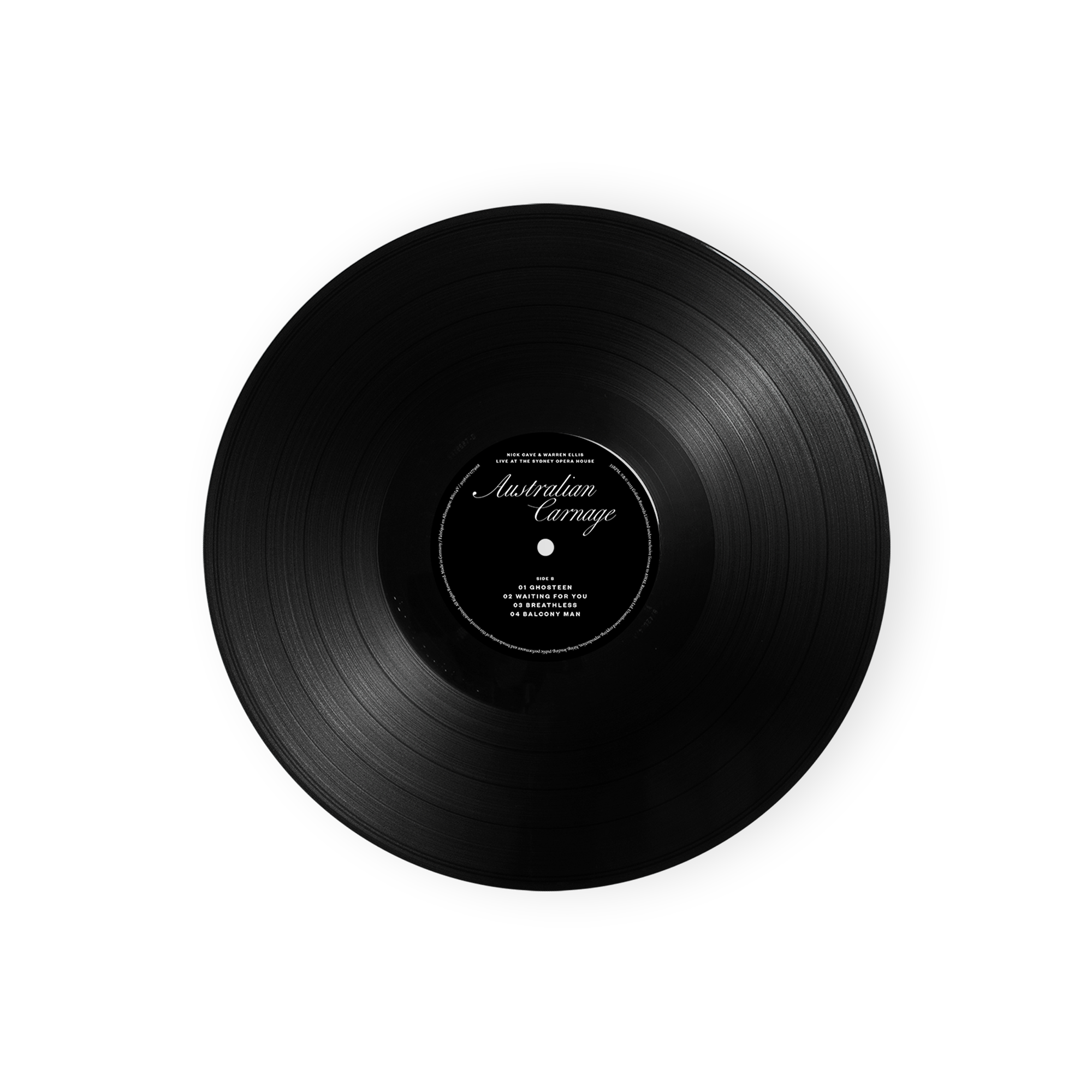 Australian Carnage – Nick Cave & Warren Ellis Live at the Sydney Opera House
Available from: 1st December 2023
This product is currently on pre-order and will be dispatched in line with the release date.
Nick Cave and Warren Ellis returned to their native Australia for 16 shows in 2022, taking their acclaimed 2021 album Carnage on the road, along with songs from the Nick Cave & The Bad Seeds catalogue.
Three performances at the Sydney Opera House on December 16th, 17th and 18th were the climactic shows of an emotional trip, captured for a luminous new live album, Australian Carnage - Live At The Sydney Opera House.
The album will be released on digital and streaming services on Friday 25th August with a limited 8-track vinyl to follow December 1st.
"Touring Australia with Warren after so much time away was one of the highlights of recent years. 
Every show was moving and unforgettable, from the intimacy of playing in theatres and arts centres, to the vast and uplifting nights at Hanging Rock, through to our final three nights at the inimitable Sydney Opera House.
We are excited to share these recordings, made at the Sydney Opera House, and hope they capture even a tenth of the collective elation we felt at those shows. We'll never forget them." Nick Cave
Vinyl Album:

Side 1:
Bright Horses
Carnage
White Elephant
Leviathan
 Side 2:
Ghosteen
Waiting For You
Breathless
Balcony Man