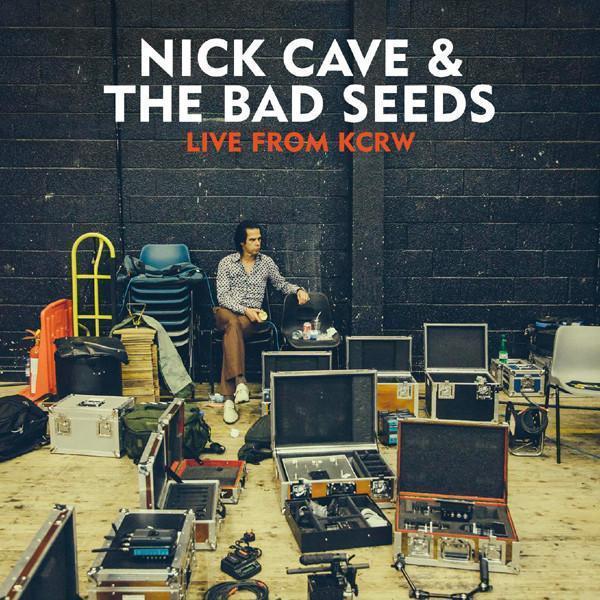 Nick Cave & The Bad Seeds
The fourth official live album in the band's history, Live From KCRW  features a stripped-down line-up doing classic Nick Cave & The Bad Seeds material alongside four songs from their recent global hit album Push The Sky Away.

Live From KCRW was recorded and mixed earlier this year at the Apogee Studio in Los Angeles by Bob Clearmountain during the bands KCRW live radio session on April 18th 2013, between the band's two Coachella festival appearances.

The vinyl edition features two additional exclusive live recordings from the KCRW session, "Into My Arms" and "God is in The House".

Available in LP and CD.

Tracklisting:

1.   Higgs Boson Blues
2.   Far From Me
3.   Stranger Than Kindness
4.   The Mercy Seat
5.   And No More Shall We Part
6.   Wide Lovely Eyes
7.   Mermaids
8.   People Ain't No Good
9. Push The Sky Away
10. Jack The Ripper